Hear the Music, See The Visuals!
The music industry has had its ups and downs over the years, but one thing remains as true as it was fifty years ago—a live concert moves people. There's nothing like hearing that raw sound and seeing in person the artist who brought you so many memories. As a concert & touring production company, you play a part in creating these unforgettable experiences for the audience. To achieve those memorable shows,  you need the best equipment and best technical support available on the market today. With Matrix Visual, you not only have access to first-rate LED technology but also a team of concert & touring professionals who have made it their passion to deliver incredible visual experiences.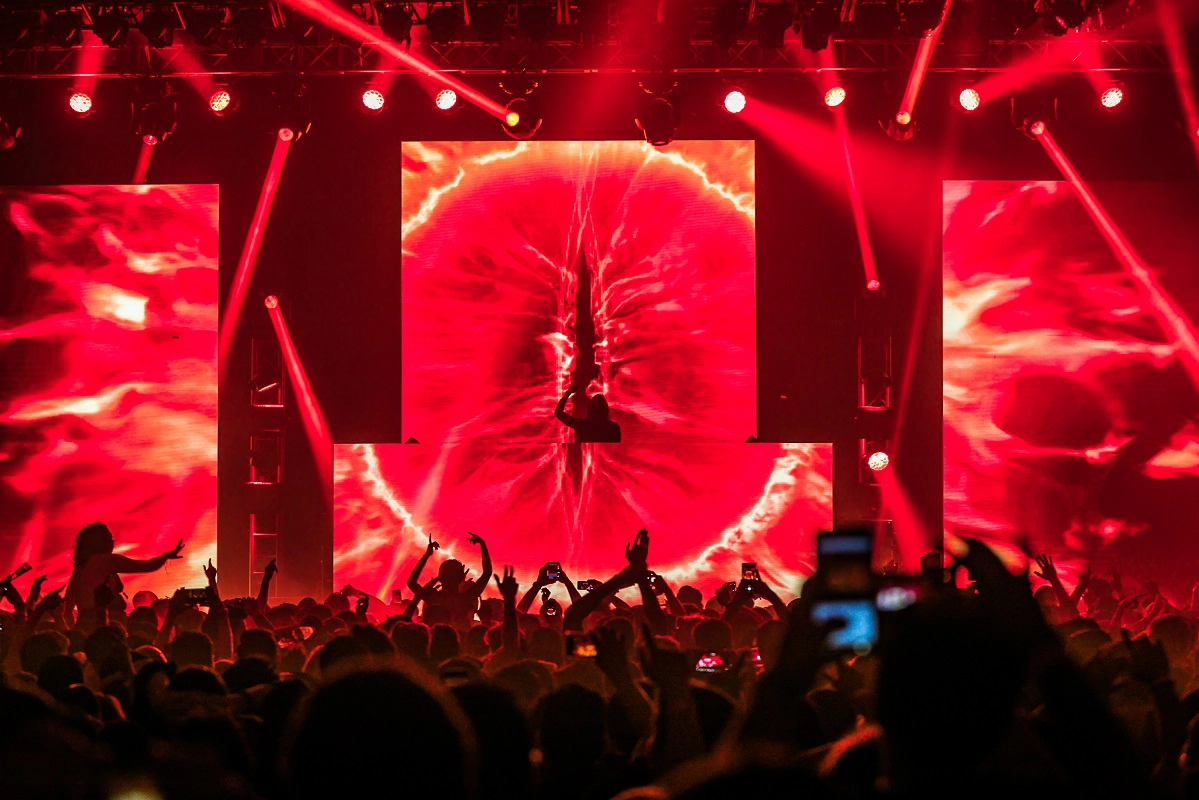 Not All Techs Are Created Equal
Expertise in concerts & touring is essential for us, and we have worked countless hours to make sure that our touring LED techs not only excel in LED, but get involved in the music industry.
These seasoned veterans live for the thrill of the road, and no matter the conditions, they are always ready for the show!.
Our touring LED techs are specialists, but what sets them apart is that they are all musicians in their spare time. From, DJs, to producers, to guitar players, all of our touring LED techs live and breath music.
They get personally involved with every tour, and go the extra mile for the good of the music. This level of attachment is impossible to duplicate with other industries like, corporate, trade show, and other such events…
Multiple Backstage LED Walls
On The Road or Not, Music is Everywhere!
Matrix Visual provides LED video display walls and associated technology for these types of live music productions:
Concert Tours
Music Festivals
Permanent Installations:

Amphitheaters
Concert Halls
Stadiums
Artists & Experts Working Together
The Matrix Visual team understands that live music production involves artfully combining attractive visuals with impeccable sound. That's why they maintain a vast inventory of LED wall displays to provide the range of staging options needed to complement the special demands of any venue. As a full-service custom solutions provider, Matrix will not only supply the A/V equipment you need, they'll ensure that you can utilize the years of on-site technical experience that their production team has accumulated. They can offer the flexible, cost-effective LED staging solutions that you require in order to put on an amazing musical show.
Live music is also about mixing incredible sounds with incredible visuals. Only LED can achieve the crisp and WOW factor your audience is expecting. Contact Matrix Visual today!
Quote Your Project
Technology moves at such a speed that we periodically cycle our inventory to keep our LED state of the art.
LED panels are designed to turn an LED display into a problem solver, not a problem make.
Our multiple offices allow us to drive down shipping cost and open our inventory to the largest hubs in the country.